Job Details
Company Detail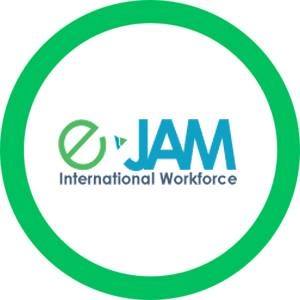 We source in-demand Professionals with Employers in search of high-performing talent.
Job Description
Student - College/University
Full Time
Job Details
---
J1 Culinary Training and Internship
Position: Culinary Arts or Pastry/Bakery
Fee: US$1,000.00 (Reduced Program Fees)
Includes: Guaranteed job placement, basic medical insurance, DS-2019 required to apply for the J1 Visa and SEVIS fee. (It does not include air fare, US Embassy Visa Voucher fee, housing and meals.
Location: Tampa, Florida
Start Date: March 2024
Duration: 12 months
Hourly Rate: 15-18 USD/hour
J1 TRAINING Requirements:
Must have a degree or professional certificate with at least one year of prior related work experience in his/her occupational field.
Or, must have at least 2 years of related work experience gained outside the United States in his/her occupational field.
J1 INTERNSHIP Requirements:
Must be currently enrolled in and pursuing studies at a degree level, or certificate-granting post-secondary academic institution outside the United States.
Or, must have graduated from such school within 12 months of the start of their internship.?
For both programs, applicants must:
-Apply for programs related only to their studies and/or professional experience
-Participate in a Zoom, or in-person interview
-Apply for compulsory Sickness and Accident Insurance
-Apply for the J-1 visa in their home country
-Enter the U.S. on a J-1 visa (change of status within the U.S. is not permitted)?
In most cases, the following will also be required: (Please provide and attach these in the documents section of your profile):
-Proof of work experience - supporting the dates you worked for employers and the duties you performed
-Participant's essay
-Proof of education completed
-Certified copy of certificate, degree, or diploma; OR
-Official letter from the post-secondary educational institution confirming graduation date, and educational level completed (degree/certificate/diploma), and field of study: OR
-Official Transcript from a post-secondary educational institution
- Police Background Check